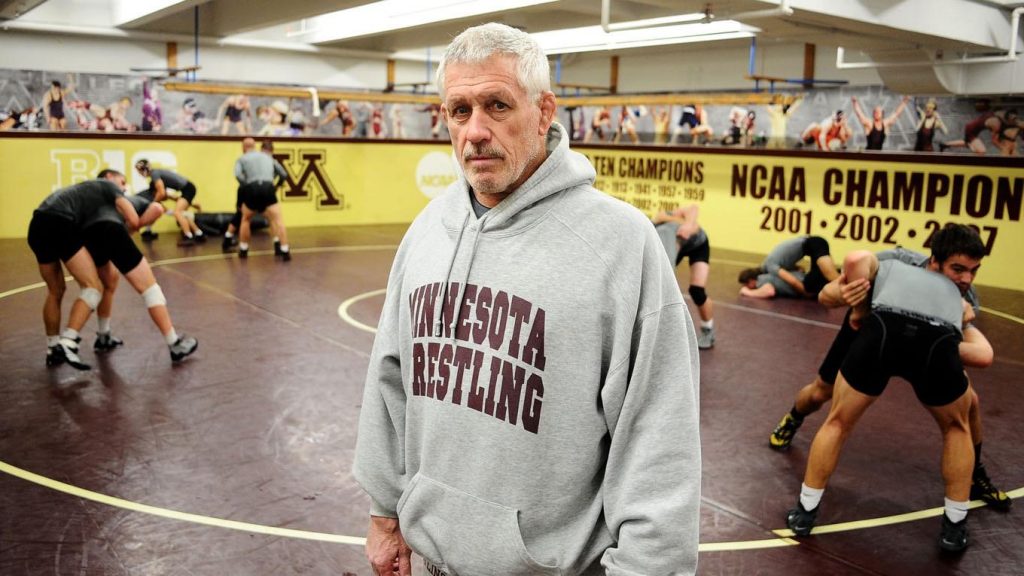 University of Minnesota Athletic Director Mark Coyle announced Wednesday that J Robinson has been fired as wrestling coach.
Robinson was terminated, effective immediately. Acting head coach Brandon Eggum is taking over the program in the interim.
Robinson led the Gophers to three national championships and would've entered his 30th season as the program's coach. He was put on administrative leave earlier this year while the school investigated the use and sale of Xanax among wrestlers on the team.
Robinson told WCCO's Mike Max that he started to get suspicious, reported it to university officials and was told to test the entire team. He said the school would not pay for the testing. He also said he was hoping to continue as wrestling coach when the investigation was complete.
Robinson told his athletes that if they confessed to be involved with drugs, they could turn in the pills for amnesty. A student athlete who came forward says his coach tried to cover it up by making the team turn in the drugs they had. And, he alleges, the coach sat on the information for up to a month and a half, until the wrestling season was over.
A search warrant was executed at the coach's office. With it, police say they found essays that team members wrote about getting caught and what they learned from it.
One included this statement: "I should have known I would get caught eventually and that my teammates could have gotten in serious trouble or I could have even killed someone if they overdosed."
Coyle issued a letter to Robinson on Wednesday, notifying him of the immediate dismissal.
The letter states Robinson engaged in multiple acts of serious misconduct. Robinson also repeatedly failed to answer key questions during the course of the Xanax investigation.
The letter states Robinson didn't disclose information about the drug-related activity, including sales by current members of the team. It also states he disposed of the drugs that were turned over to him by wrestlers, directly impacting the investigation. Coyle said Robinson promised amnesty and confidentiality to wrestlers who turned in drugs, which Robinson didn't have authorization to do.
According to the letter, Robinson did not refute the findings of the investigation.
"I'm terminating coach Robinson's contract because he was not forthcoming with his superiors while reporting his suspicions about selling and abusing prescription medication. While he did report drug suspicions, he chose not to share many other important details about what he knew," Coyle said. "Furthermore, he did not fully cooperate with our investigation into the matter. He did not meet with us for interviews promptly and when he did, he did not answer some of our most critical questions."
Coyle said he called Robinson twice to let him know if his dismissal, but Robinson didn't answer and Coyle couldn't leave a voicemail because his message box was full. He sent Robinson a text, email and got no response.
Coyle said Robinson's termination was for cause and there was no financial settlement.
The Associated Press left messages for Robinson's agent and attorney seeking comment.
"I do not intend to address each inaccuracy and/or omission in the report because there are far too many," Robinson wrote to the university in a response provided by school officials. "For now, suffice it to say that the report sacrifices accuracy to create a narrative to support a pre-determined outcome to find fault with me and exculpate the university and senior employees in the athletic department."
James C.W. Bock, an attorney and agent for Robinson, said in May that his client did comply with university regulations and informed his superiors, including former interim athletic director Beth Goetz, of the drug issues within his team.
No criminal charges were filed by the Hennepin County Attorney's Office in the case. Xanax is not an illegal drug, and it is not a banned substance by the NCAA.
Wrestling Gear