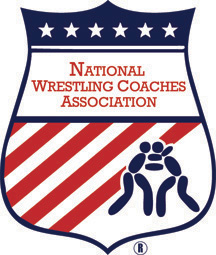 American University will host the 47th annual All-Star Classic on November 3, 2012 at 7:30 p.m. The classic will be held in Bender Arena on the campus of American University in Washington D.C.
"It is the greatest wrestling that's going to happen in college this November," said American University head coach Teague Moore in an interview with Takedown Radio.
The event will feature 20 of the nation's top division one wrestlers, participants will be selected here in the upcoming weeks and each wrestler will be announced as they commit.
"Fans can expect to see high paced, action packed wrestling matches that many times have been the precursor to the year-end NCAA finals bouts," said Moore.
The All-Star Classic will be the largest wrestling event in history to be held in Washington D.C. National Wrestling Coaches Association Executive Director Mike Moyer hopes that the magnitude of the event in combination with Washington D.C. having one of the strongest wrestling spectator bases in America will cause the event to have great success.
"Sports fans and the wrestling public will have to recognize the current rise of this region's success," said Moore. "This event will change the perspective of wrestling for the DC area."
The NWCA selected American University, a historically successful wrestling program, as the location for the event due to its partnership with the Greater Washington Wrestlers in Business Network. The solid corporate support that existed within the relationship made American University a solid choice, said Moyer.
American University looks to use the attention their school will receive to show to the public and their student body the success that their wrestling program embodies.
"My hopes are that the student body will see the excitement that wrestling can bring to sports fans," said Moore. "They will recognize the wrestling community's commitment to the sport when so many out of town sports fans arrive on our campus. This will continue to bolster our reputation as a nationally prominent program in the sport of wrestling."
American University hopes to continue their recent success in this event. In both 2010 and 2011 recent graduate Ryan Flores won the 285 pound heavyweight weight class.
Tickets will be on sale later in September. Tickets will be $25 for reserve seating, $15 for general admission and $10 for group purchases of 20 tickets or more.
For additional information on this year's event visit the NWCA website at, http://www.nwcaonline.com/NWCAWebSite/Events/nwcaallstarclassic.aspx. More information on the All-Star Classic will also be released as the event gets closer.
NWCA was founded in 1928. The NWCA strives to promote and provide leadership for the advancement of amateur wrestling, primarily at the scholastic and collegiate levels.