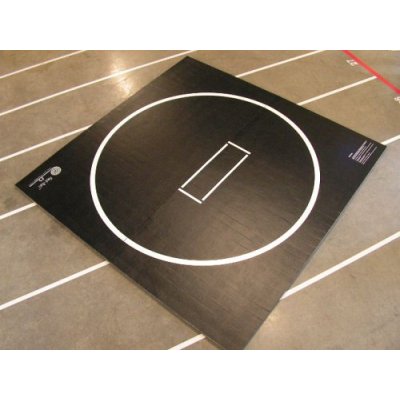 The idea of setting up a wrestling room in a garage or basement is something that more and more people are getting into. Getting a few friends together to do an at home wrestling practice or just wrestling for fun is easy to do, getting a wrestling mat on the other hand is a bit harder.
Where as some companies sell new wrestling mats to the public, the prices aren't always the best. Our solution is to keep an eye on eBay for used wrestling mats for cheap. You never know what kind of deals they might have.
Schools across the country do upgrade their mats from time to time and eBay is just one place they may go to get rid of the old ones. Also check out classified listings for anyone who might be trying to get rid of one locally.
Amazon is another choice for finding new and reconditioned wrestling mats at decent prices.
It doesn't matter if you just want to a little basement wrestling with the guys, or practice during the off season, a wrestling mat can bring good use to any room in your home.
If you have other ideas on where to find good deals on used wrestling mats, let us know.
Wrestling Gear