The organizing body of wrestling is fighting to keep the sport in the Olympics and shirtless Greco-Roman wrestlers is one proposal to spice it up.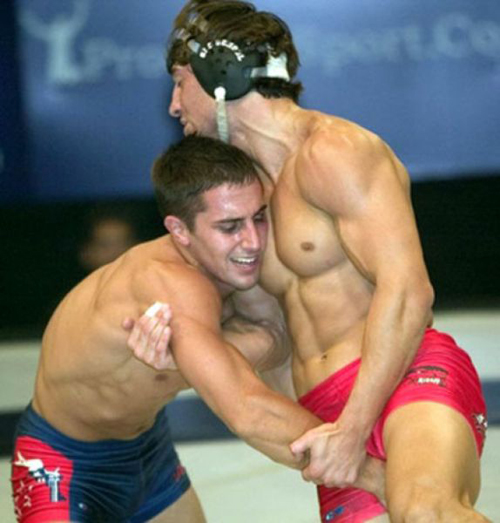 Earlier this year, the International Olympic Committee stunned the sports world when it voted to drop wrestling from the Olympics starting in 2020. The wrestling community will get a chance to appeal the decision to the IOC and the International Wrestling Federation (FILA) is proposing steps to modernize and streamline the sport.
One novel proposal would have Greco-Roman wrestlers wrestle shirtless. As the Swedish paper, Bladet, reported:
"We propose that wrestlers in Greco-Roman style should be shirtless. We think it will be more interesting and better for the spectators, " said FILA acting president Nenad Lalovic.
I'll drink to that. It would be no different than MMA, where guys (many of them former wrestlers) fight shirtless. The FILA run would not apply to freestyle wrestling, the more popular version. The, UFC is among groups lobbying, the IOC to keep wrestling as a core sport.
I asked Greco-Roman wrestler, Akil Patterson, who is openly gay, what he thought of the idea:
"The sport of Greco wrestling has changed many times over the years and will continue to improve. I am not a strong fan of the idea of going without shirts, but smarter men then I are working on how we can put more fans in the seats and if this is something that will save the sport then I will compete in it. I think this idea will only go for senior level athletes as youth still will wear singlets."
Proposal for freestyle include punishing passive wrestling to encourage more active wrestling seen as more fan-friendly. There also would be fewer weight classes proposed.
The IOC operates with its own agenda, so it's hard to see whether the lobbying to save wrestling in the Games will have an impact, but it's nice to see FILA trying something different.
Wrestling Gear