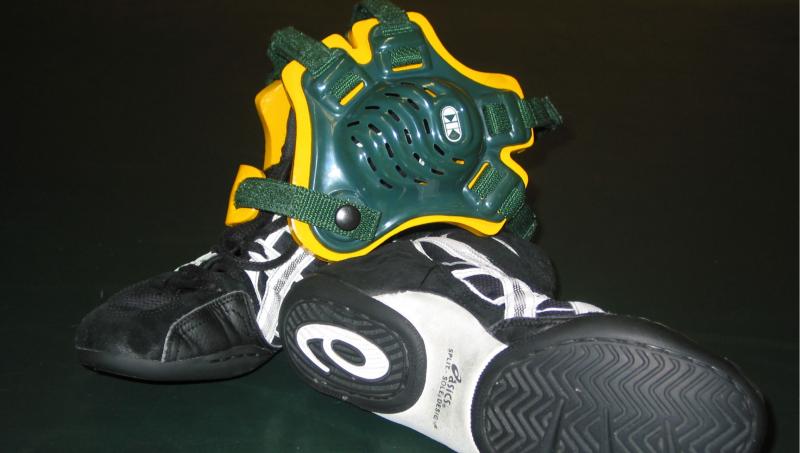 This year's NDSU wrestling team's members will look to build off the wins they were able to get last year. Last year, the Bison's returning wrestlers went for a combined 309-186 while being 49-54 in duals. Last year's members that are returning this season had a total 66 pins and will attempt to come out of this season with an even better total.
There are eighteen returning wrestlers from last year's team, some of which include Anthony Caputo (157 pounds, 18-11 overall, 0-0 duals, 5 pins), Tanner Carlisle (149 pounds, 9-5 overall, 0-0 duals, 1 pin), Mark Erickson (141 pounds, 22-18 overall, 6-9 duals, 2 pins), Paul Johnson (141 pounds, 0-2 overall, 0-0 duals, 0 pins), Kurtis Julson (174 pounds, 15-6 overall, 2-1 duals, 3 pins), Kallen Kleinschmidt (197 pounds, 10-4 overall, 0-0 duals, 3 pins), Evan Knutson (285 pounds, 21-18 overall, 4-11 duals, 6 pins), Steven Monk (165 pounds, 36-9 overall, 13-2 duals, 13 pins), Kody Sorenson (184 pounds 17-9 overall, 0-0 duals, 4 pins), Trent Sprenkle (125 pounds, 33-12 overall, 11-4 duals, 9 pins), Mac Stoll (184 pounds, 24-14 overall, 8-6 duals, 1 pin), and Hayden Zillmer (149 pounds, 21-5 overall, 0-0 duals, 3 pins).
There will also be eleven upcoming freshmen on the team and one new coming sophomore.
There are Monk, Sprenkle, and Stoll that are all currently ranked in preseason polls for the Bison. All of these wrestlers made it to the NCAA Championship tournament last season.
Monk is ranked No. 8 by Amateur Wrestling News, No. 10 by WIN Magazine, and No. 10 by D1 College Wrestling in the 165-pound division. Last year, Monk was one win away from All-America honors in the NCAA Championships and led the Bison in wins with 36.
Sprenkle is No. 9 in the Amateur Wrestling News rankings, No. 10 in the WIN Magazine rankings and No. 10 in the D1 College Wrestling rankings in the 125-pound class. Sprenkle was also one win short of All-America honors in the NCAA Championships last season.
Stoll is ranked No. 19 by Amateur Wrestling News and by WIN Magazine and No. 23 by D1 College Wrestling.
These wrestlers will look to help lead this year's Bison wrestling team this season that will start with an Alumni Dual in Fargo on Friday.
The first meet for NDSU will be the Bison Open on Saturday, November 10th.
Wrestling Gear