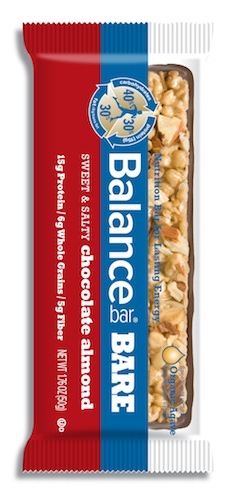 VALHALLA, N.Y. (Daniel Johnson, MSM Sports Media) "Balance Bar,®, one of America's original nutrition/energy bar leaders, has been selected as the Official Energy Bar of the National Wrestling Coaches Association (NWCA), the non-profit organization dedicated to promoting and strengthening amateur wrestling. The collaboration reinforces the value of maintaining a balanced diet to optimize performance for wrestlers and for athletes in all other sports.
"The NWCA is thrilled to recognize Balance Bar as our 'official energy bar,'" said Rob Koll, NWCA president and head wrestling coach at Cornell University. "Wrestlers must adhere to a strict diet and Balance Bar is a perfect food for our athletes prior to or following their competitions."

"A partnership with Balance Bar is a natural fit for wrestling," said Mike Moyer, NWCA executive director. "Wrestling represents the gold standard in physical fitness and sport nutrition as evidenced by the fact that our wrestlers must undergo a body composition and hydration assessment as a condition to compete. That said, we are forever grateful that we can now provide our wrestlers with a product (Balance Bar) that represents the gold standard in the energy bar industry."
In addition to its "official nutrition bar" ranking, the Balance Bar Company will be primary sponsor of the NWCA Optimal Performance Calculator (OPC), a peer-reviewed, web-based weight management and sport nutrition program designed to assist wrestlers (and athletes in other sports) with optimizing performance.
The OPC is currently licensed for wrestling weight certification purposes by 38 state high school athletic associations and all-collegiate governing bodies including the National Collegiate Athletic Association, National Association of Intercollegiate Athletics, National Junior College Athletic Association and California Community Colleges, which collectively represent 220,000 student-wrestlers, 8,500 coaches, and 8,000 athletic trainers.
As a matter of background, the NWCA collaborated with renowned sport scientists in 1997 to develop a nationally-mandated weight management program designed to help wrestlers maximize their performance based on a pre-season body fat, hydration, and weight analysis. The raw data from these assessments was entered into the OPC so that an ideal competition weight and safe weight loss/gain plan could be established. In addition, the athletes were assigned daily nutrient goals (fats, carbohydrates, protein, calories) based on their weight loss/gain plan. Then they could access an integrated menu of food options to create a customized diet.
Over the years, the OPC functions much the same way. It has been modified to accommodate the unique weight management/nutrition needs of athletes in all sports and most recently updated for use in the physical education and adult diet/fitness communities. This represents the potential to reach tens of millions of athletes and active adults in the U.S.
Balance Bar, which is rooted in a winning 40/30/30 balanced nutritional model (40% of calories come from healthy carbohydrates, 30% from quality protein and 30% from dietary fat), will be posting content on the OPC to keep healthy weight management and nutrition top of mind. And Balance Bar also will be a primary sponsor of key NWCA events throughout its 2012/13 season starting with the NWCA All Star Classic (November 3, 2012; Washington DC), and the NWCA Multi-Divisional National Duals (January 11-12, 2013; Springfield, Illinois).
"Balance Bar is honored to be the NWCA's official energy bar and to help them spread the message that athletics and a healthy nutrition lifestyle are a winning combination," said Peter B. Wilson, Jr., Balance Bar's president and CEO. "We welcome millions of wrestlers, athletes and active folks to join us on our journey for balance."
Wrestling Gear