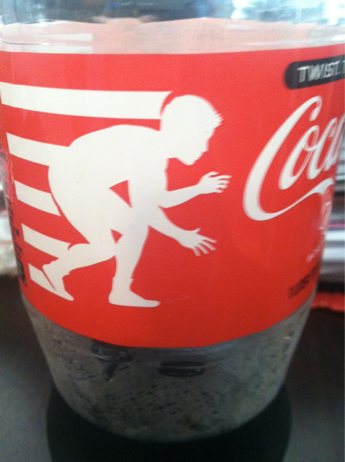 An interesting find on Twitter today as @Big84Mike found and snapped a picture of a coke bottle with a wrestler on the side. He claims it's, Jake Herbert however it doesn't say that in the picture.
I did some searching and can't find any information about Coke bottles featuring wrestling. There is no denying the photo evidence though.
Have you seen any? If so, it'd be a pretty cool find.
Wrestling Gear