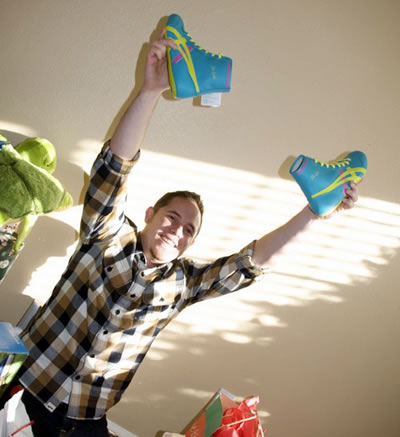 Have you ever wondered why wrestling shoes come in such bright colors?
There are shoes in neon green, blue, yellow, red and some some rather interesting color combos on top of that.
Is it because wrestlers all wear the same singlets, so this is one of the few ways to show their uniqueness?
I've seen wrestlers wear unique socks or dye their hair too.
I guess it's all a personality thing.
There are plenty of pairs of black and white wrestling shoes out there, but if you want to stand out, there are plenty of bright colored shoes as well.
Which do you prefer?
Image credit: @KnuckleheadD24
Wrestling Gear