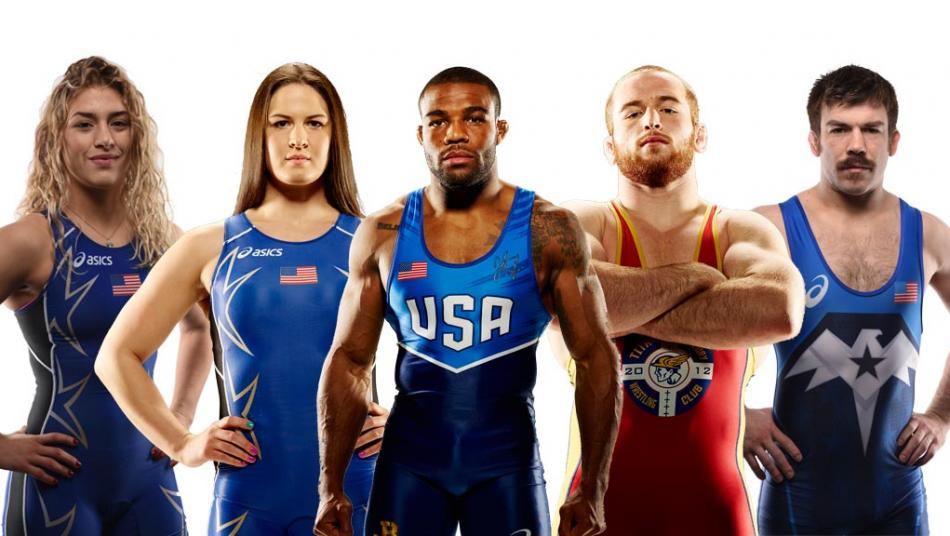 Three years ago, the wrestling community was forced to contemplate life without the Olympics.
Now back on the program, the world's oldest sport is hoping that the Rio Games can be a showcase for everything that's changed since then.
The IOC's surprising decision to leave wrestling out of the Olympics after one final appearance in 2016 turned out to be the proverbial "kick in the pants" the sport suddenly realize it needed.
Wrestling quickly mobilized by restructuring its once-woeful international leadership, implementing new rules to emphasize scoring and embracing gender equity by adding two new women's weight classes.
The IOC took notice, returning wrestling to the Olympic roster just eight months after kicking the sport out in 2013.
Here are some of the key story lines to follow as wrestling gets ready to celebrate its resurgence in Rio:
MEDAL FAVORITE
American Jordan Burroughs might just be the best wrestler in the world.
He's hoping to remove any doubt when competition begins Aug. 14 in Rio.
Burroughs burst onto the international scene in 2011, winning a world title just six months after leaving the University of Nebraska. He went on to win gold in Rio and two more world championships, and Burroughs is the clear favorite in the 74kg (163 lbs) freestyle division.
It isn't just Burroughs's talent that's made him a star. His electric wrestling style and his charismatic persona have made him one of the faces of the American team — at a time when the sport desperately needs a cross-over star.
RETURNING STARS
Women's wrestling has only been in the Olympics since 2004.
Japan's Kaori Icho and Saori Yoshida have dominated the sport as thoroughly as any athletes in the world since then.
Icho and Yoshida each won Olympic gold medals in 2004, 2008 and 2012 and should be favored to make it four straight in Rio.
Icho, a 10-time world champion, lost her first match in 13 years earlier this season — though largely because of an injured neck. She's expected to be healthy for the Olympic meet.
Yoshida is the most decorated athlete in the history of freestyle wrestling and was ranked first at 53kg (117 lbs) in United World Wrestling's most recent rankings. But American Helen Maroulis, the world's best at 55kg (121 lbs), could give Yoshida her biggest Olympic challenge yet.
GRAY'S DAY?
An American woman has never won a gold medal in wrestling.
It would be a major surprise if Adeline Gray doesn't break through in Brazil.
Gray, 25, has already won three world championships — including in 2014 and 2015. She also went unbeaten in a startup pro wrestling league in India, won the Olympic test event ahead of the Rio Games and cruised to first at the U.S. Olympic Team Trials. Gray will enter the Rio meet on a 37-match win streak against a 75kg (165 lbs) field that doesn't look as imposing as some of the other divisions.
THE FIELD
The biggest challenger to Burroughs in the argument about the world's top wrestler would likely be 20-year-old Russian sensation Abdulrashid Sadulaev, who's already won two world championships at 86kg (189.5 lbs) freestyle. … Kyle Snyder became the youngest world champion in U.S. history in 2015 and held off 2012 Olympic gold medalist Jake Varner to earn a spot on the team headed to Rio. He'll be among the favorites at 97kg (214 lbs). …Turkey's Riza Kayaalp will be looking to upend Cuba's Mijain Lopez in Greco-Roman heavyweight (130kg/286.5 lbs). Lopez crushed Kayaalp to win gold in London.
RULES CHANGES
The biggest changes newcomers to the sport will likely notice will be aesthetic. The mats have been changed to a darker shade of blue with an orange ring around the circle, so fans can better differentiate scoring moves. Countries have also been given the chance to design their uniforms around their national flags, rather than stick to the classic blue and red singlets that often made it tough to tell which wrestler was which. And, perhaps most importantly, there will be just two three-minute periods, and the scoring will be cumulative in an effort to encourage wrestlers to keep attacking rather than simply sit on a lead.
via Associated Press
Wrestling Gear