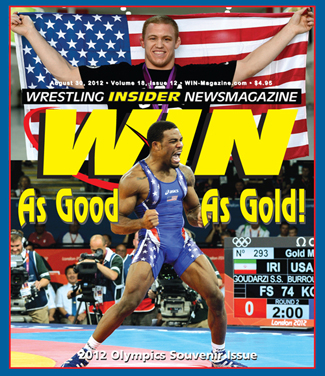 CHARLES CITY " The Floyd County Community Foundation is hosting an evening of powerful stories about Iowans on Oct. 18.
These stories will be presented by inspirational speaker Mike Chapman at the Knights of Columbus Hall, 502 Clark St.
This event is free and open to the public. The evening will begin with a social hour at 5 p.m., followed by Chapman's presentation at 6 p.m.
Chapman, a native of Waterloo, is the publisher of the Iowa History Journal.
He had a 35-year newspaper career from which he retired in 2002, and in 2009 he retired from an 11-year career serving as the executive director of the Dan Gable International Wrestling Institute and Museum.
Chapman has written 23 books, 14 of them on wrestling, and his articles have appeared in dozens of national and regional magazines.
As a reporter, he has attended 43 NCAA wrestling tournaments, two Olympics and two World Championships. He has won numerous awards for journalism and writing and has been named National Wrestling Writer of the Year five times by four different amateur wrestling organizations.
Chapman is also the founder of WIN Magazine, one of the nation's top amateur wrestling publications; the WIN Memorabilia Show, which draws 8,000 fans each year to the NCAA Championships, and the Dan Hodge Trophy, which goes each year to the top college wrestler in the United States.
He has interviewed,  Ronald Reagan, Muhammad Ali, Robert Redford, Lou Ferrigno and many others.
Chapman has appeared on numerous TV shows – including the networks ESPN, A&E, Fox Sports and Iowa Public Television. He has been the guest on over 200 radio talk shows.
Wrestling Gear