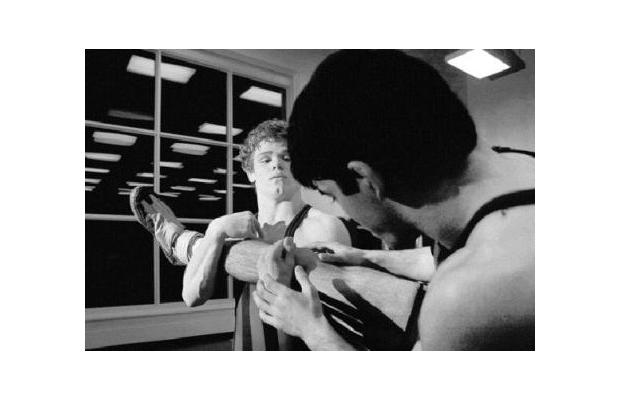 Jessica Bondy MacDonald isn't the only former L'Essor wrestler looking to further their Olympic hopes at the Canadian Amateur Wrestling Association's team trials this week in Winnipeg.
David Tremblay Jr., a Stoney Point native, is the No. 1 seed in the 55kg men's division.
As the 2011 national senior open champion at that weight, Tremblay is guaranteed a D spot in Saturday's final Tre at the Duckworth Centre at the University of Winnipeg.
The rest of his challengers must survive a Friday pool of competition until one emerges to face Tremblay in a best-ofthree series.
"A lot of those guys are pretty close (in ability) so it will be interesting to see who comes out of the pool, "said Tremblay, who attends Concordia University in Montreal.
"I'm ready for anybody. "The winner out of Winnipeg does not automatically make Canada's Olympic team for the 2012 Games in London next summer.
Rather, they earn the right to compete for a team spot at a series of international Olympic qualifiers.
If Tremblay prevails, then he'll compete at the FILA Pan American Championships in March where the top two clinch an Olympic berth.
If not there, he'll compete in China and possibly Switzerland next spring where the top three at each of those events moves on to London.
lay "Training has been going well and my body is sound, "Tremblay said.
"It's a countdown of days now.
"This has been my goal since I moved (to Montreal)."
The 24-year-old has been in Montreal since 2005 where he's now in his fourth year at Concordia.
He and his coach opted to skip the 2008 Olympic process because they felt he was too young.
"We figured my best chance was (this) Olympics, "said Tremblay, who earned a CIS title in 2010.
To prepare for Winnipeg, Tremblay has competed in a few university tournaments and he's been training with a very familiar-looking Concordia team that now boasts his younger brother Noel along with fellow L'Essor grads Linda Morais, Mitch Krauter and Scott Schiller.
Like MacDonald, he also attended the world championships earlier this fall but lost his opening match to a wrestler from Kyrgyzstan.
While disappointed by his own performance, he found watching MacDonald wrestle her way to a share of bronze quite gratifying.
"It's been cool seeing her on trips around the world, "he said.